Validated Inventing System
Invent new ideas and actionable solutions
with the Eureka! Inventing System.
Eureka! Ranch's team of seasoned innovators has helped companies invent, vet, and advance more innovations than any company on earth. Our Eureka! Inventing approach offers a healthy blend of art and science. Validated systems including pre-research with 6 sources of stimulus are used to spark big ideas, and advanced digital tools enable real-time idea capture, rapid research learning cycles, risk-adjusted forecasting, and more to drive out fear and encourage bigger, bolder thinking.
HOW CAN WE HELP?
LET'S TALK
 LydiaC@EurekaRanch.com :: (513) 618-4874 or
GET A CUSTOM PROPOSAL
Answer 8 questions about your organization and innovation needs, and we'll send you one or two custom Eureka! Inventing options for your consideration.
Proven System for Innovation
VALIDATED AS "BREAKOUT INNOVATION SYSTEM" BY STANFORD
A team of Stanford researchers found that most "innovation methods" don't actually result in innovative solutions. Most simply result in "innovation as usual." They found that Innovation Engineering went beyond "Innovation-as-Usual" to true Breakout Innovation – outperforming even IDEO.
VALIDATED A SYSTEM THAT IS 500% MORE EFFECTIVE THAN BRAINSTORMING
The Stimulus Response® method makes it easy for anyone to create innovative solutions to their daily challenges and business problems. 
VALIDATED - INCREASED INNOVATION SPEED (UP TO 6X) AND DECREASED RISK
Step change improvement in innovation metrics is a result of transitioning from a "guru" model for innovation to enabling innovation by everyone through applying System Driven Innovation® principles of Dr. W. Edwards Deming.
From hours to months we have options that fit any constraints
WHY EUREKA! INVENTING WORKS
The methodology applied in Eureka! Inventing, whether online or in person, uses the best practices of System Driven Innovation as detailed in our founder Doug Hall's recent book, Driving Eureka!  Our marketplace-proven methods have been developed while working projects for Nike, Walt Disney, Procter & Gamble, Tyson, Walmart, Humana, GSK, Hewlett Packard, Schlumberger, and 100s more. The team of Eureka! professionals has invented and tested more innovations than any company. This combination of best practices and seasoned experts jump starts innovation momentum generating fast ROI.
3 THINGS THAT MAKE EUREKA! RANCH MEANINGFULLY UNIQUE
1. Unleashing Your Ability to Get Big Ideas. 
We have found that truly original ideas come from smart minds, properly stimulated to be bold, brave, and creative. Therefore, all projects use overwhelming amounts of mind-opening stimulus and expert facilitators and innovators who bring diversity of thought to the project. The stimulus comes from deep mining of consumer-based insights and also technologies, academic wisdom, patents, competition, proactive insights, and future trends to ignite new to the world ideas. To maximize the creative abilities of your team, we measure their thinking styles and mindset towards innovation prior to the session. Then, we will customize your innovation experience to maximize effectiveness. For example, if they are logical "left brain" thinkers we will complement them with bold "right brain" thinkers and exercises that leverage the assets of both.
2.  Been There.  Done That.
Eureka! Ranch has been named America's top innovation team by the Wall Street Journal, Inc. Magazine, CBC, and CIO. A couple of examples… Recently, we invented and licensed a Time Compression whiskey/bourbon aging system that makes world-class whiskey in 40 minutes. The technology has been licensed to the Macallan Distillery of Scotland and been validated as beating Pappy VanWinkle 2 to 1 in blind taste tests. Good news in these times of remote working… Our online Eureka! Inventing sessions have resulted in 90% of the ideas rated over the "GO" standard and 60% over the "WOW" standard in statistically-validated consumer testing. Even better than in-person sessions!
3. Industrial Strength Systems & Tools
In our 35+ years of experience, we've learned that the key to breakthrough innovation success is having systems and tools that are designed for that very purpose. Our industrial-strength tools for creativity, communication, and accelerated development help you invent transformational innovation that you can ship. We use them to generate novel ideas, get qualitative or quantitative customer feedback to identify problem statements and concept winners, test business model feasibility, and/or generate sales forecasts. What's more, we've designed them for use in real time. This intense speed means the ideas developed during an Inventing session can be tested through multiple rounds of quantitative testing. (Insider's secret: This fast testing also helps us get the team to create bolder ideas and make data-driven decisions.)
LET'S WORK TOGETHER
LydiaC@EurekaRanch.com
(513) 618-4874
proud to partner,
again & again
We believe the hallmark of good work is repeats.  Below are just a few of 100s of companies that we've worked with multiple times.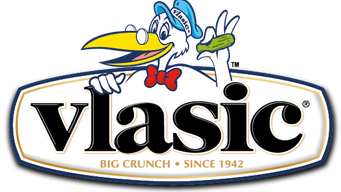 Answer 8 questions about your organization and innovation needs, and we'll send you one or two custom Eureka! Inventing options for your consideration.
*

= required