Eureka! Ventures Corporate Incubation –
The Painless way to
De-Risk Innovations
Questions Answered:
Our corporate incubator service helps you invent, accelerate & develop revolutionary business concepts while answering the big questions you have about any new innovation :
How can I make sure it is worth the investment?
And what optimizations can be made to increase the ROI?
How can I maximize the impact it will have on my existing business?
Not just cannibalization, but lift across business and total lifetime potential?
Is it viable for us to deliver?
If it's outside our current capabilities wheelhouse, what's a path to develop, scale and deliver?
Will it excite customers and beat competition?
What are the customer/consumer perceptions of Meaningful Uniqueness and competitive advantages?
Making Disruptive Innovations a Reality
Today is the "best of times" when it comes to breakthrough innovations.  However, research finds that with highly unique technologies or business models it's a package deal.  There is a dual chance of wow success or incredible failure.  Sometimes innovations are simply "ahead of their time" or have critical financial, regulatory, production, or customer death threats that make them poor ROI opportunities.  
Seed funding of incubator teams using Customer Driven Concurrent Development is the fastest and most reliable method known today to sort truly "big ideas" from "innovation mirages."
The immediate company benefit is faster, smarter decision making on innovations.  The longer term benefit of these types of projects is the ignition of a new mindset within the culture where employees are enabled to work faster, smarter and more innovatively. 
Proprietary Technologies and Platforms
Disruptive Product Inventions
Mass Customization Systems
Technology Scouting & Acquisition Analysis
ReImagined Operations & Supply Chains
Work
We've done many engagements over our near 40 year history.  Below are just a few. If you're wondering if we can help with your challenge, chances are we've worked on a something similar before.  Contact us to learn how we can help and get relevant case studies.
Featured Case Study
Brain Brew Custom WHISKeY:  As a company, we believe in "walking the talk" which is why we've invented, invested, incubated, developed and launched our own B-to-B and B-to-C disruptive innovation, Brain Brew Custom WHISKeY. 
Using 9 patented technologies, Brain Brew Custom WHISKeY has gone from a start-up to winning 2 of 5 top awards at the North American Bourbon Competition.  Most recently it placed 2 products in the 20 top Bourbons & Ryes in the world at the Ultimate Spirit Competition.  
We also lead the development and manufacturing of Noble Oak Bourbon & Rye (for Edrington owners of The Macallan) plus other brands.  During 2021 we will ship over 40,000 cases of whiskey from the R&D facility and distillery on the grounds of the Eureka! Ranch.   
Invention - Mass Customization - Commercialization - Acquisition
Developed a food product customized using Artificial Intelligence system for each consumer for a Fortune 20 company. Designed the naming, the package, the product and production system.   Validated it through mail order sales – leading to the company funding a major acquisition. 
Brand and Product Redesign - Test Market
Helped a company revitalize a "tired brand" that was declining in sales and profits. Three "reinventions" were developed and tested on an island during high tourism season.   The ideas were pivoted on a real time basis – names / packaging changed in record time – and a winner found that has been expanded internationally.
New Product Development - Retail Distribution Systems
Invented, developed and refined over a dozen games, toys and publishing properties through national retail distribution networks.
Disruptive Business & Concept Design - Board Approval
Created in record time (after the design agency was fired) a board ready storyboard prototype, customer research, design, branding and marketing package for a resort complex for one of the world's top theme park companies – enabling the project to get green lit. 
Adjacency Exploration - Test Market
Created three bold concepts for extending a beverage product into new occasions and dayparts.  Created and executed a unique vending machine test system that validated the potential for various growth areas.  The results drove corporate growth for years. 
New Category - Redesign Operations & Fulfillment
Created the "Super Premium Credit Cards" category complete with product, positioning and reinvented operational systems to deliver on high-touch brand promise at scale.
Technology Acquisition - Loss Avoidance
Helped a corporate acquisition team define and validate a technology that was being offered as part of an acquisition.  In 72 hours determined – beyond a reasonable doubt – that the technology was not worth investing in and as a result saved the company millions of dollars. 
Licensing - Business Model Innovation
Licensed major sports and entertainment properties – turned them into products that shipped into micro markets at 20% of the going licensing rate. This and other innovations became an "innovation portfolio" that helped the company realize a 20% premium when it sold the business as part of a corporate strategy change.  
Business Model Reinvention - Mass Customization System - Operations
Conceived and piloted a revolutionary pet food – custom food system in just a few months.
 

On-Premise and In-House Resources
Our in-house capabilities and custom-built facilities give us an ability to work at a remarkable depth and pace.
Flexible R&D Space
1,200 Square feet bonded space for technical R&D
9,000 square of consumer testing space
Advanced filtering systems
Wood treatment
4 Chemical Reactors – computer controlled heat/cool, agitation and gas flush
Full lab with test equipment – with connections to local specialize test labs
Audio Visual Studio with TriCaster, video lighting, green screen and editing capabilities
Licensed Alcohol Resources
TTB & Ohio approved DSP
License to sell direct to consumer & via Mail order in approved states
Licensed to sell & deliver direct to on-premise facilities
Lab and small Scale Distillation
Licensed Bar
Unlimited supply of Super Premium & Luxury Whiskey using WoodCraft Finishing
Team skilled at winning Double Gold SF Medals & Ultimate Spirits Top 10
Operational & Research Resources
Systems for hiring and scaling temporary employees for hand pack and production
Systems for executing on-premise and community Market research
Systems for executing online and international Market research in hours
Complete manufacturing team skilled at running 48,000 cases / year
Global network of university and research expert

Full-stack cloud optimized agile web development team
Business Model Expertise
Franchising – through flexible designs
Franchising – through flexible designs
Licensing In – Top Properties at 10% of normal cost
Licensing out – deep experience over 400 agreements negotiated and signed
Direct to consumer – test platforms run for Fortune 20 Companies
Anonymous Technology Acquisition
Internal resources for statistical analysis, patent & trademark research and filing
OTC & Healthcare Assets
Strong relationships with international OTC testing partners experimentation 
Strong expertise in product development and testing for CBD, THC, beauty, healthcare and holistic solutions
Strong expertise in accelerated development and scaling of health solutions across different cultures and locations
Flexible Manufacturing Space
9,000 Square Feet – Bonded

 

with high hazard sprinklers and air evacuation systems
FDA

 

Registered Site
Approval in process as Certified FDA Manufacturer with cGMP in place
Three Bottling Lines – Manual, Semi-Automatic and Fully Automatic
Loading Docks with Pallet Storage
Conveyer ovens
Food & Beverage Expertise
Strong relationships with culinary community across the region for experimentation and formulations
Strong expertise in flavor design, crafting and quality control
Strong expertise in food service operations
proud to partner,
again & again
We believe the hallmark of good work is repeat.  Below are just a handful of companies that we've worked on multiple engagements.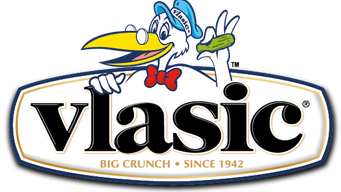 DOWNLOAD THE  WHITE PAPER